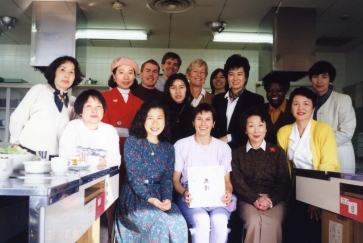 This volunteer group was launched in 1989 for the purpose of internationalexchange through Japanese language education, cultural exchanges, etc.
Students learn Japanese in small group's organized by their level.
In addition we have cultural exchange activities such as cooking, kimono,farewell party, etc.
During break time, we chat in Japanese or shudent's native language to exchange information and hava a pleasant time.
We have the class on every Tuesday at Mrguro Honcho Shakai-kyoiku-Kan.
Access
|
Class & Fee
|
Lesson
|
Contact us
Japanese Page